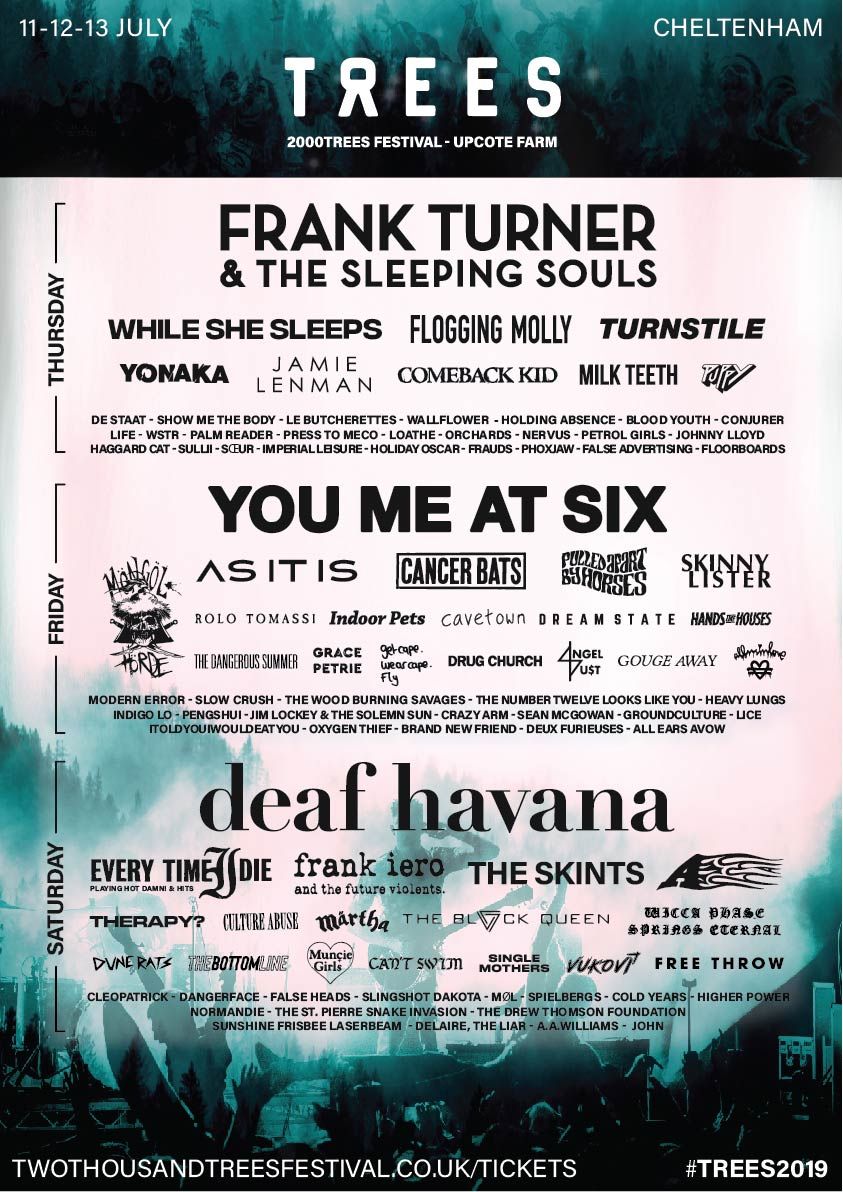 We are very proud to announce that we are playing at this years 2000 Trees Festival, and by that we are making our UK debut!
To play alongside acts like Frank Turner, Flogging Molly, Comeback Kid, Every Time I Die and Cancer Bats is a dream come true for us, and we can't wait until this summer!
Come see us, have a beer and hang out!